Sirens Circle is a mobile app party game that brings out the wild side of you and your friends with sinful and daring challenges based on the sirens you encounter. Each turn, players have the ability to progress forward in the game based on what they are willing to do or how cunning they are when matching wits against mermaids, witches, evil fairies and other fantastical vixens on the island such as …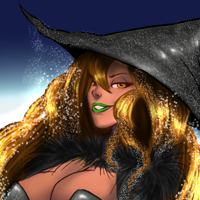 HarLee the Witch
HarLee loves winners, but you're going to have to earn that victory. Compete with other players to win HarLee's challenges.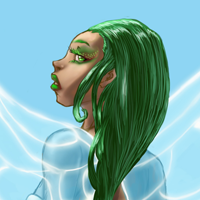 Trysta the Faerie
You may know a thing or two about faeries, but how much do you know about your friends? Trysta will challenge your knowledge of other players in the game.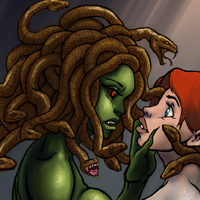 Gretza the Mythos
Your eyes may betray you when you encounter Gretza. Her stone cold stare will leave you stunned and give control of your phone, body and will to other players.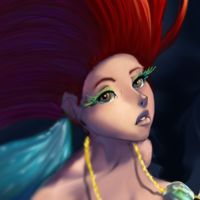 And more!
Unleash your sinful side with Sirens Circle – a sinister mobile party game for ages 21+ that brings out the wild side of you and your friends with sinful and daring challenges based on the super natural beings you encounter.
After a shipwreck leaves you and your friends stranded ashore a mysterious island, your innermost desires and fears are exploited by the island's supernatural inhabitants. A local fisherman agrees to take one person off the island if you bring him a locket of hair from the sirens. Be the first to win the sirens' challenges to win.
The game comes loaded with 4 sirens. Each siren has a score of challenges respective to her character that will test your limits and make you laugh at the same time.
Download Sirens Circle for free using these app stores